Qualitest Solutions & Technologies, Inc. (QSTI) is an engineering company that provides quality testing services and implement engineering solutions for the construction industry.

Specifically, QSTI provides testing, monitoring and quality control for construction materials such as steel products, concrete, aggregates, soil as base course and embankments as part of quality assurance for any project. Included in this category are the drilling and installation of wells for geo-environmental monitoring.

QSTI also provides soil investigation for feasibility studies as well as pre-design requirement of any project in order to arrive at a safe and economical project design.

Providing engineering solutions related to rehabilitation & improvement of foundations, slopes and infrastructure is also part of QSTI services

The company staff is manned by qualified engineers and technicians using globally competitive and up-to-date laboratory equipment. The laboratory is duly accredited by the Bureau of Research and Standards or BRS-DPWH for material testing on government projects.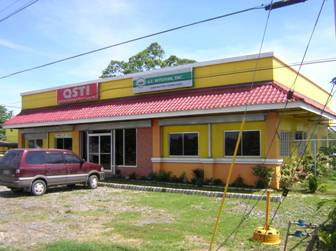 QSTI office and testing laboratory

Carlos P. Garcia Highway (Diversion Road)
Beside Maa Bridge
Davao City 8000
Philippines
Phone: (+6382) 241 2886
Fax: (+6382) 241 2924
E-mail:
LOCATION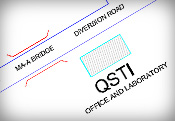 "When you can measure what you are speaking about, and express it in
numbers, you know something about it, but when you can not express it in
numbers, your knowledge is of a meager and unsatisfactory kind."

− Lord Kelvin, Mathematical Physicist